photo-gallery
Photographs of the global tobacco industry by Rocco Rorandelli
Documentary photographer Rocco Rorandelli spent ten years photographing the global tobacco industry. The photos below were taken in China, India, Indonesia, Nigeria, Italy, Germany, Bulgaria, Slovenia and the US. Use arrows to scroll. His full bio is below.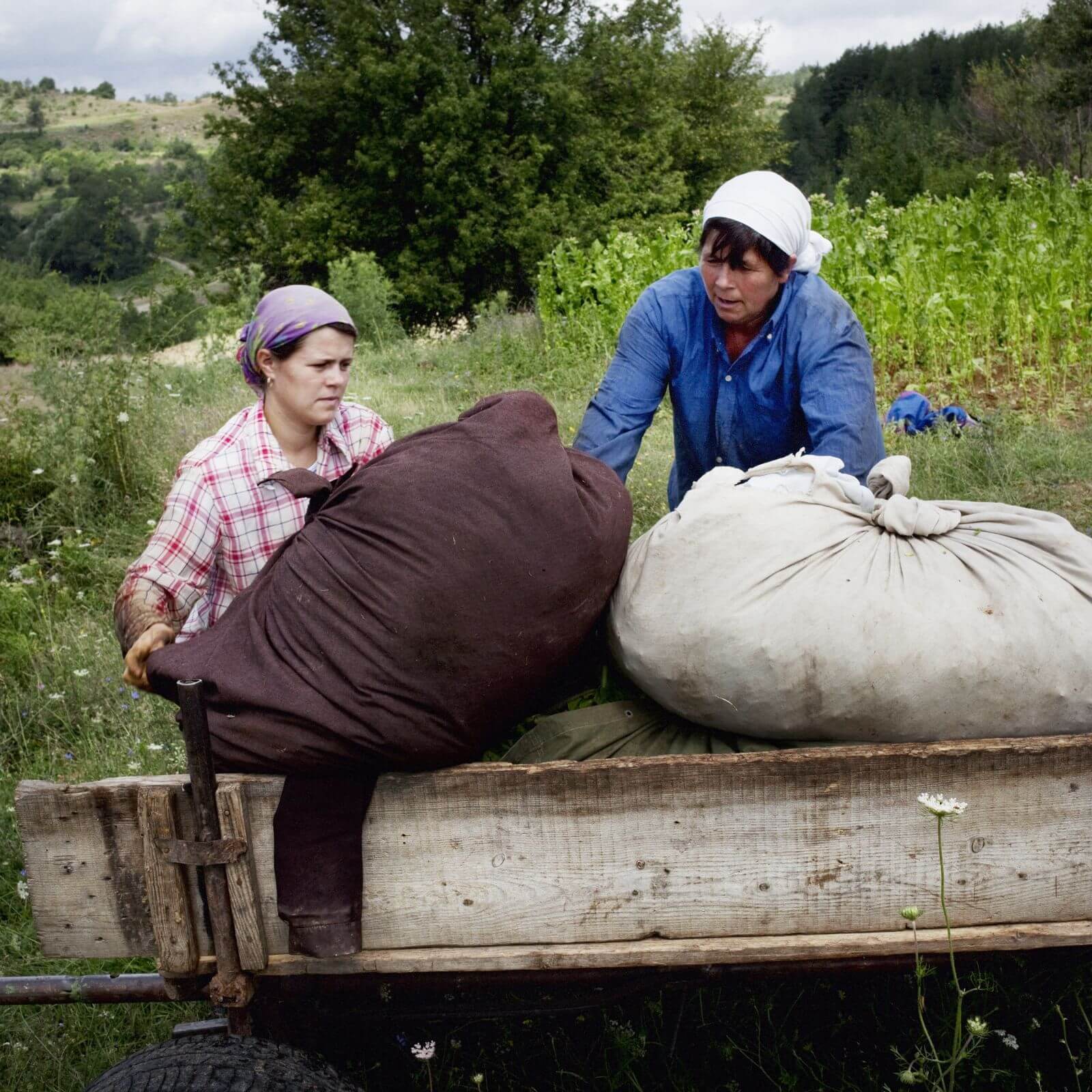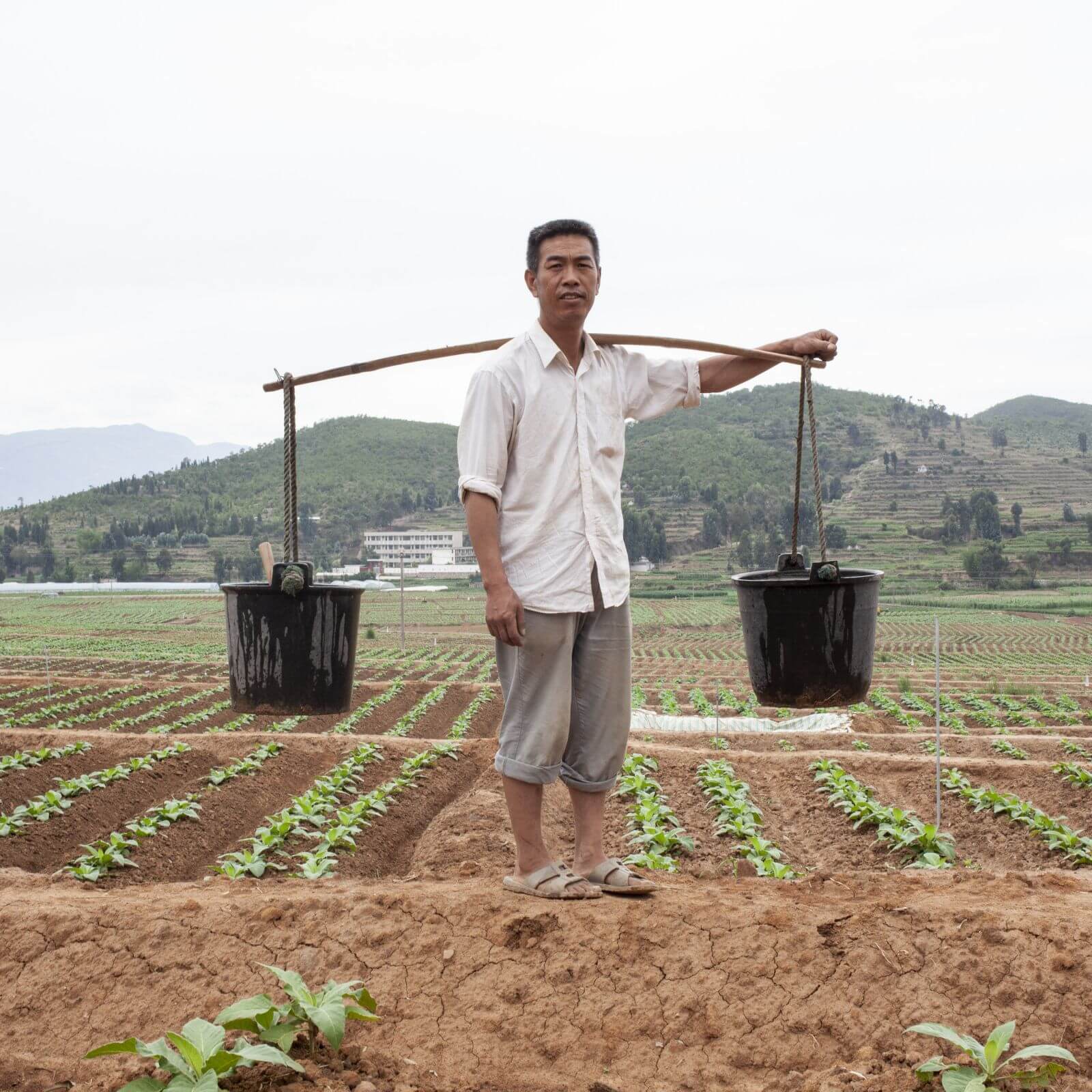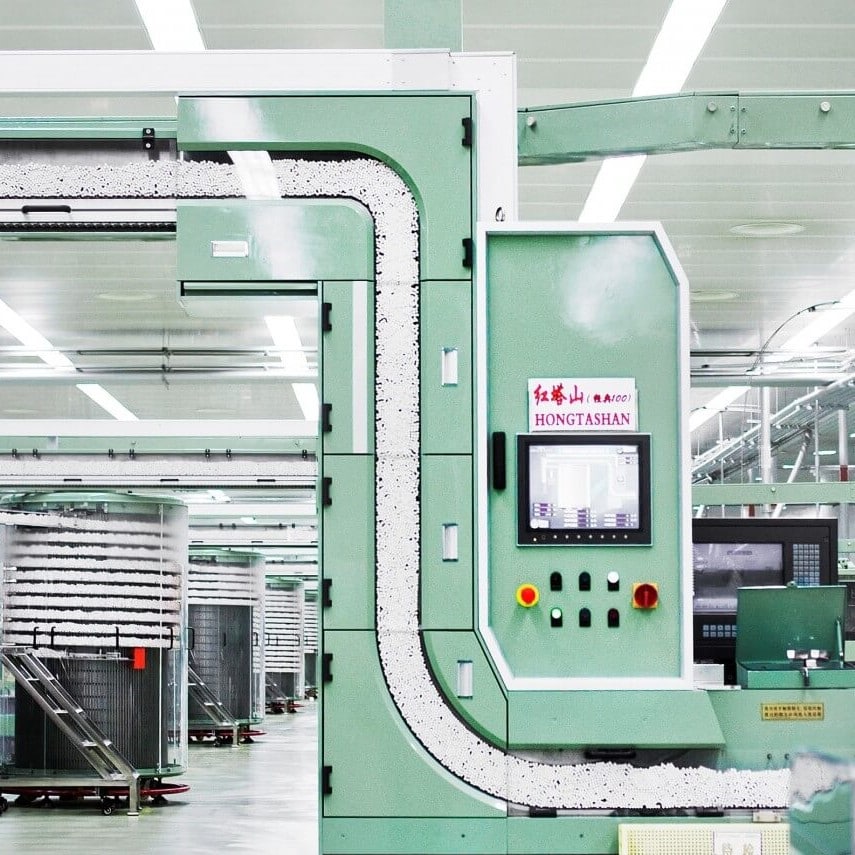 Yuxi, China. The Hongta cigarette factory production line. The company claims that this is the world's most advanced cigarette production line, with fully automated robots. In the Yuxi factory, more than 135 billion sticks are produced per year, covering 12% of China's total production. China is now the largest producer of cigarettes in the world.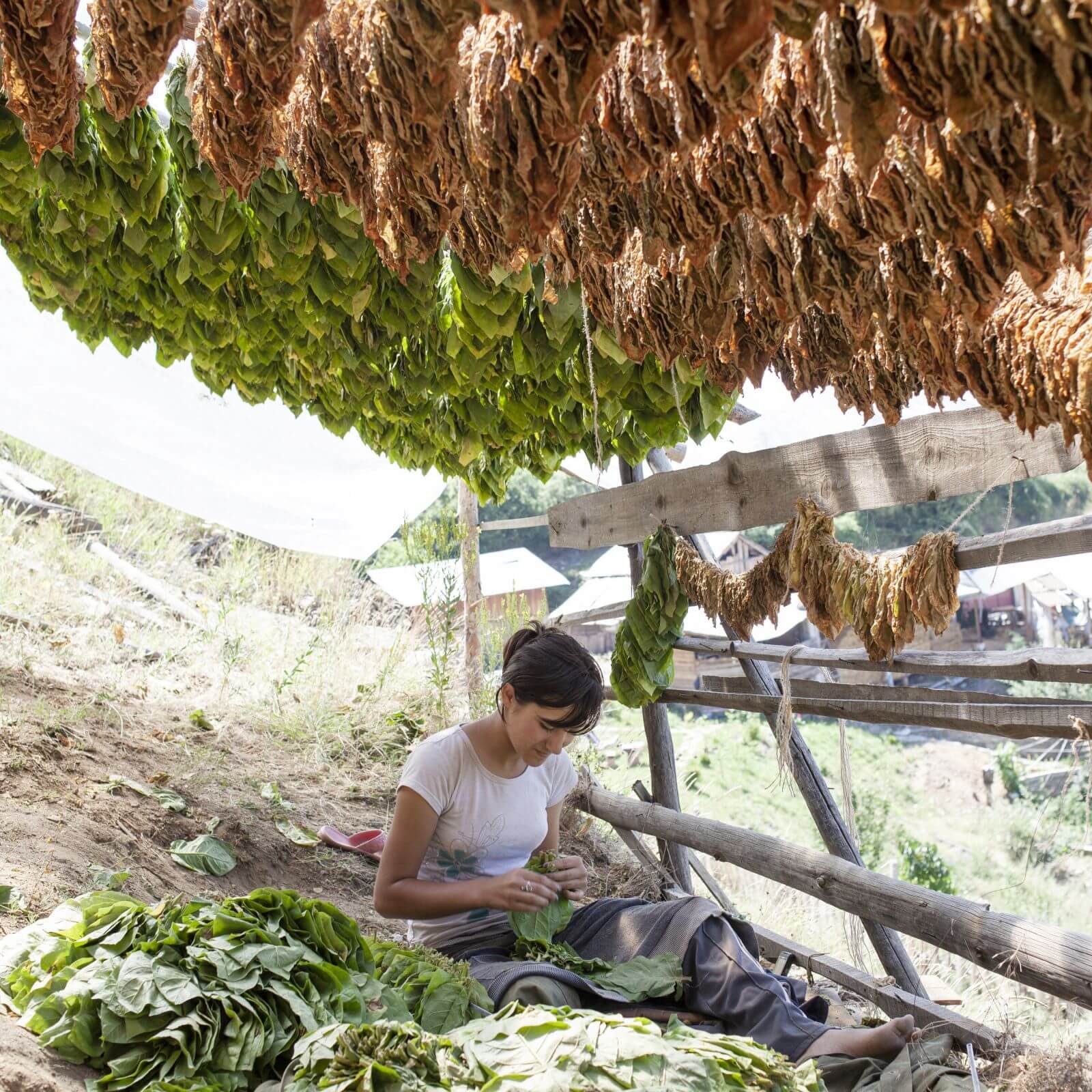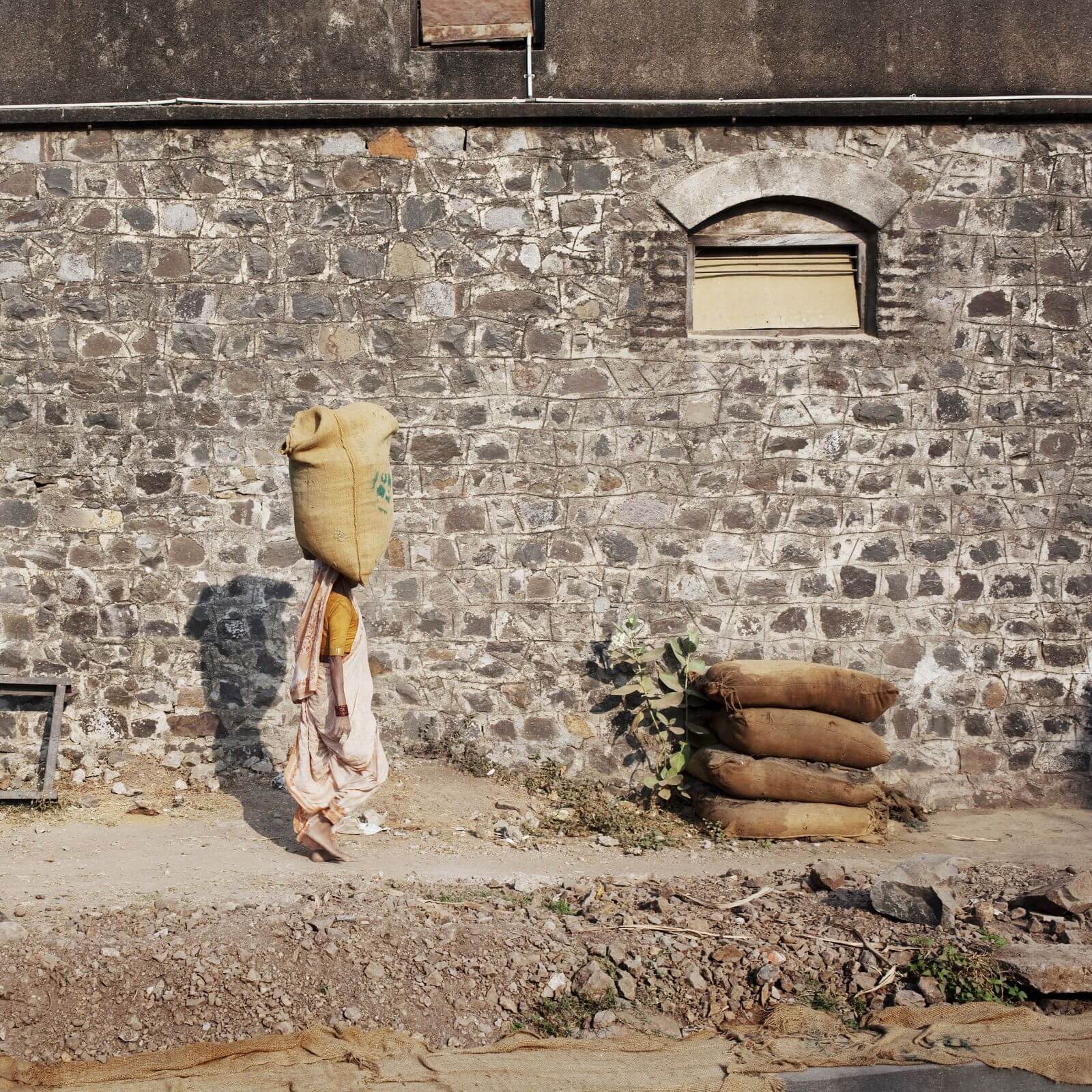 Pangire, India. A bidi tobacco processing plant which uses locally harvested leaves and prepares them for bidi manufacturing. Women, mostly Muslim, are the largest employee group in this little regulated industry.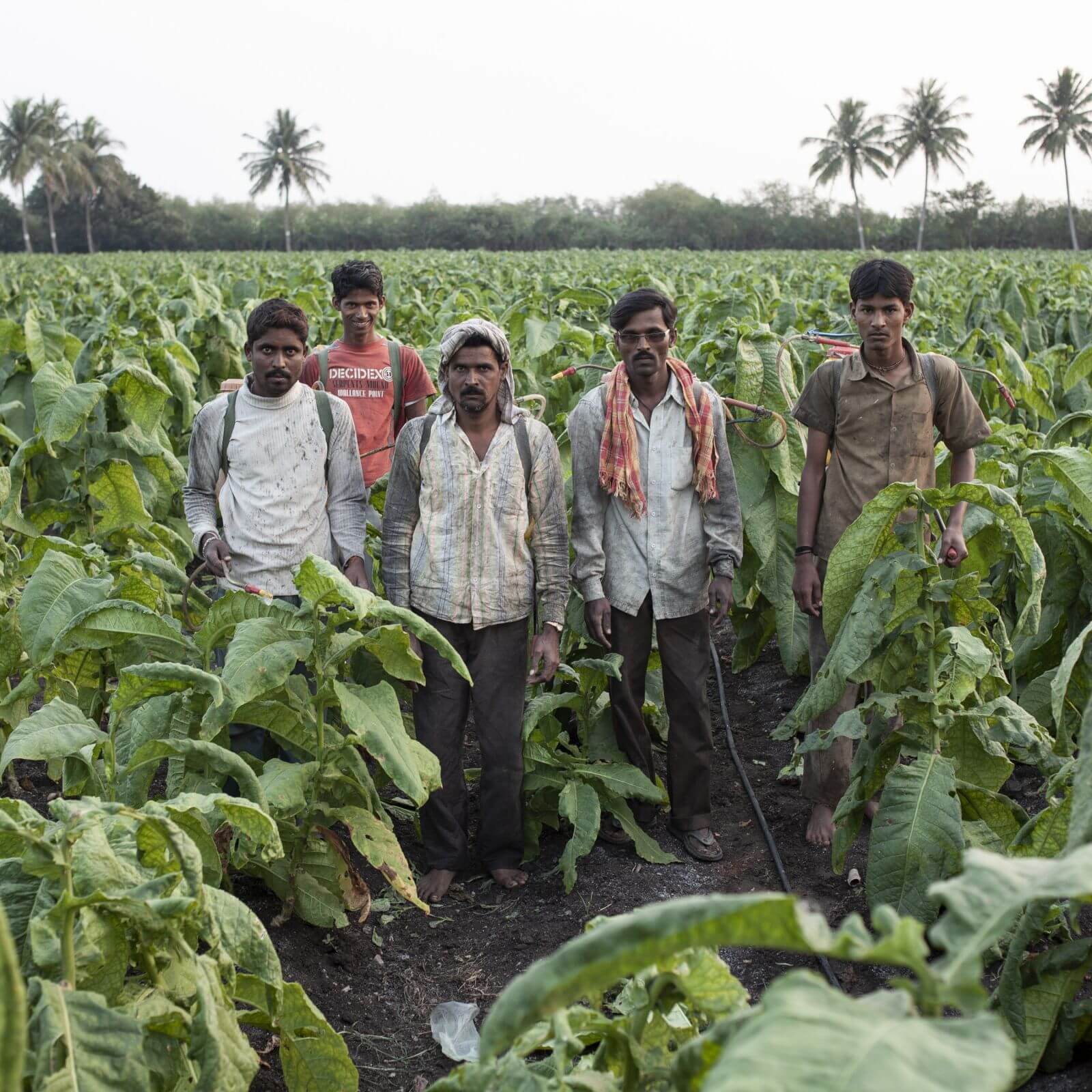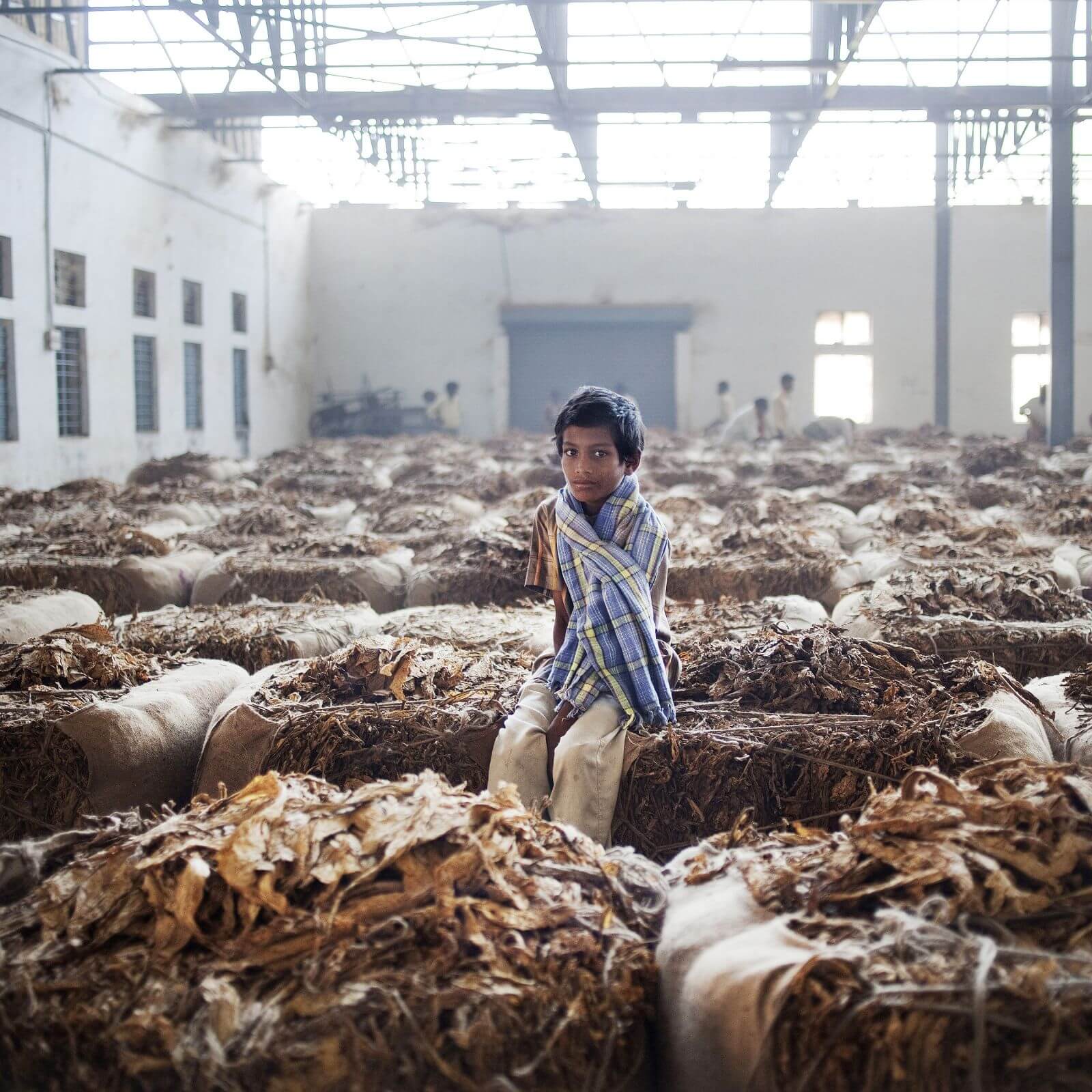 Periyapatna, India. A farmer's child sits on a bale of tobacco on the tobacco auction floor. In India, about 50,000 children work in tobacco farms, exposed to toxic substances and harsh working conditions.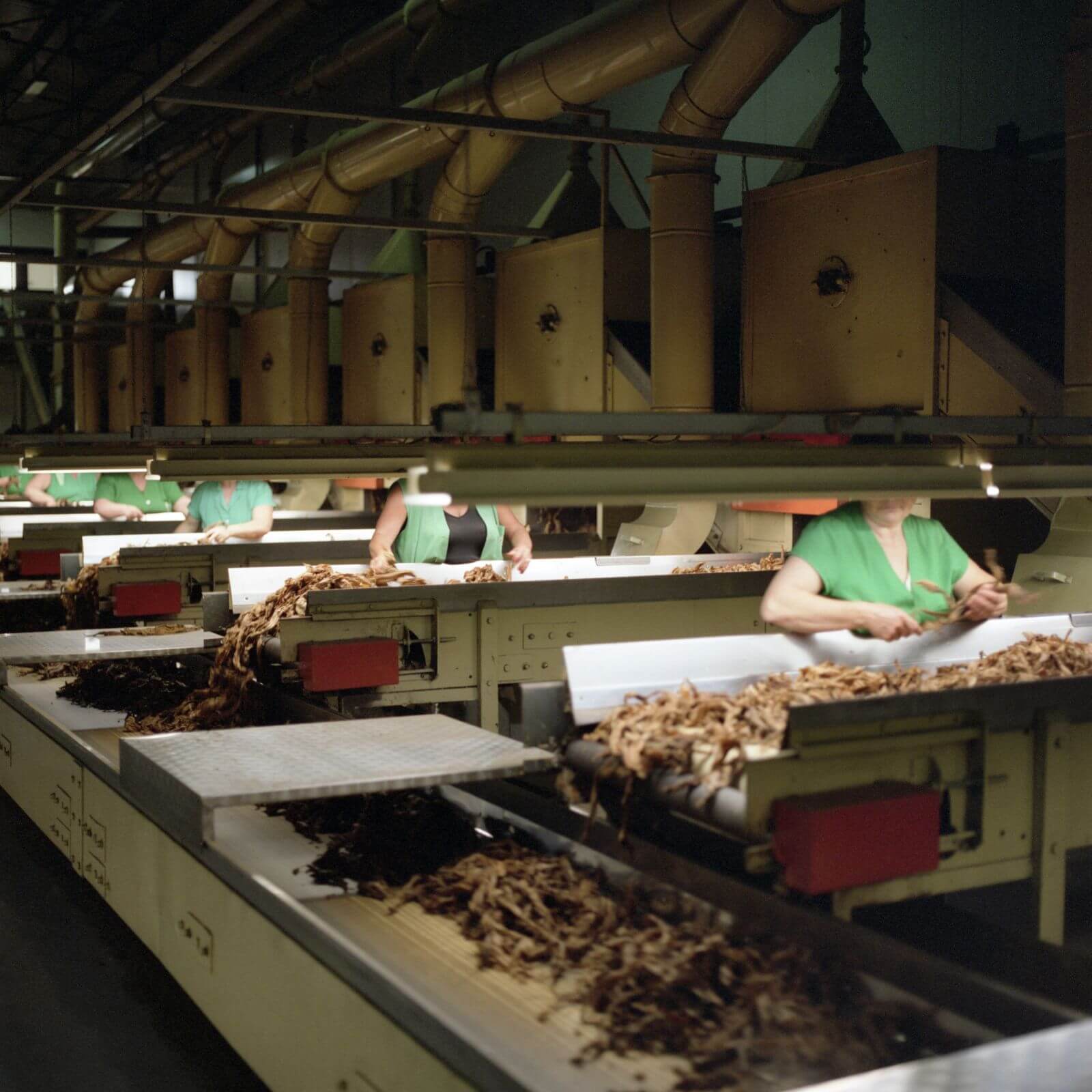 Francolise, Italy. Women working at the main sorting line of the Deltafina threshing plant. Leaves purchased by tobacco dealers are evaluated, sorted and cut here before being sent to cigarette manufacturers. Although this plant is located in a developed country, no gloves or masks are used by workers to reduce the intake of tobacco dust, which can cause chronic irritation of the lungs.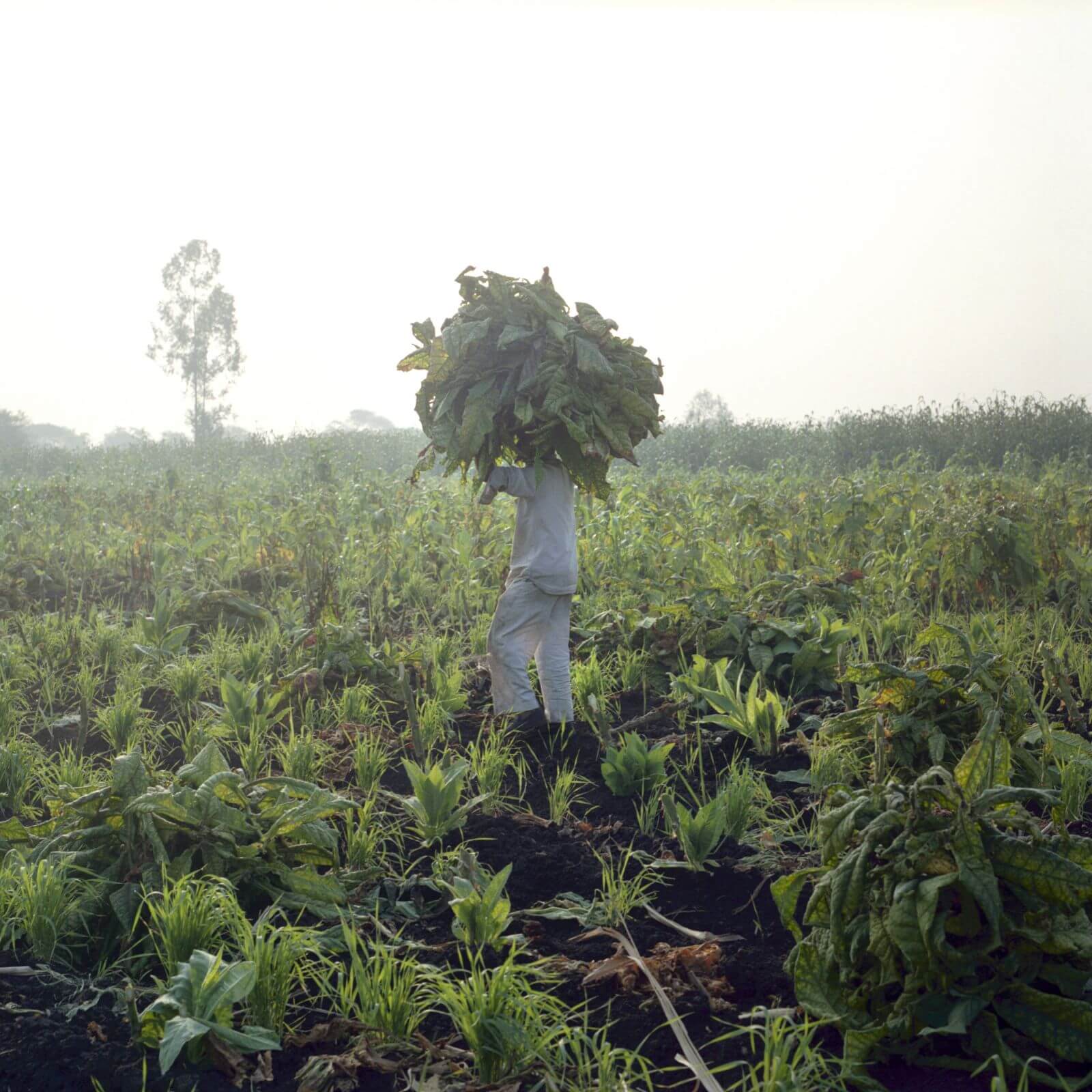 Akkol, India. Tobacco harvesting time for a laborer working for local land owner Raju Patel. Laborers get 25% of the final tobacco sales, but the selling price is decided on between the landowner and the tobacco dealer in a secret deal. Afterward, laborers are paid only according to what they are told. In India, about six million people are engaged in bidi cultivation and rolling. This informal, cottage-industry has built-in barriers to make it difficult for workers to organize into unions.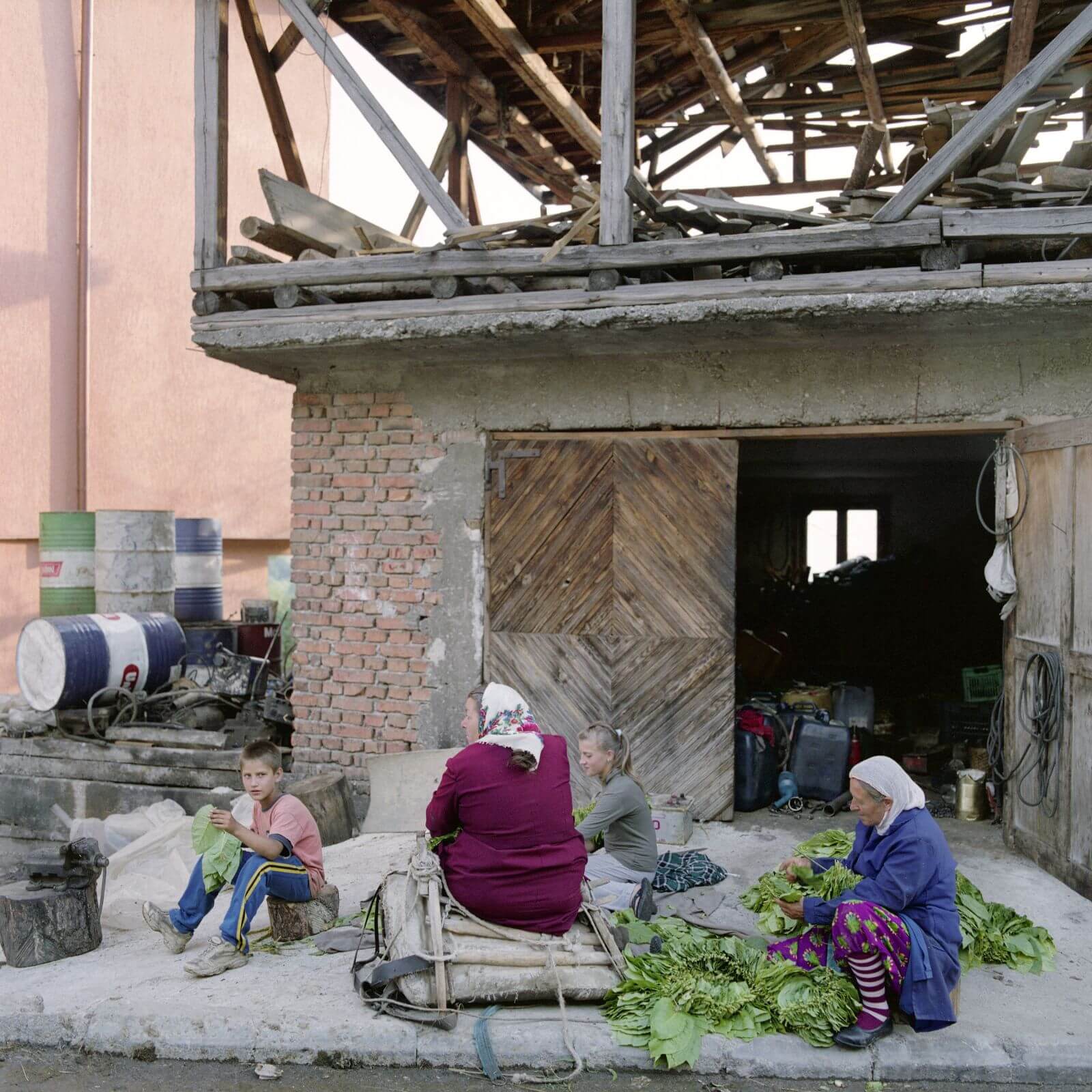 Gorno Dryanovo, Bulgaria. A Pomak family at sunset preparing tobacco leaves to be dried. This Muslim minority living in the Rhodope mountains relies on tobacco as the only cash crop. Most workers earn only 50 euros per month.
With the reduction of subsidies, tobacco farming is becoming less remunerative in Bulgaria, so it has become common for all members of the family to work, including children and the elderly. Temporary workers are found only in the large tobacco fields in the valleys.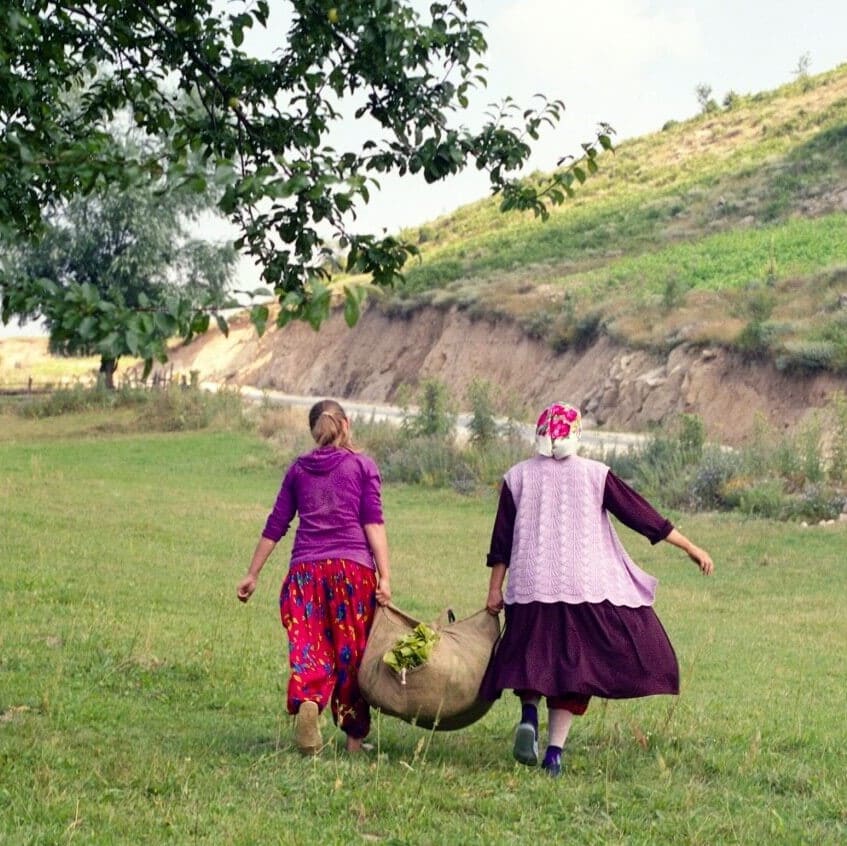 Ribnovo, Bulgaria. A mother and daughter transport tobacco leaves out of the field. They know that bad weather can affect the quality of tobacco, which reduces earnings for farmers. Very few can afford to be insured against crop loss. Average quality leaves are paid 5 leva, or about 3.5 USD, per kg. A tobacco-based economy is considered a weak one, and social advocates push for European support programs to help farmers shifting to other crops.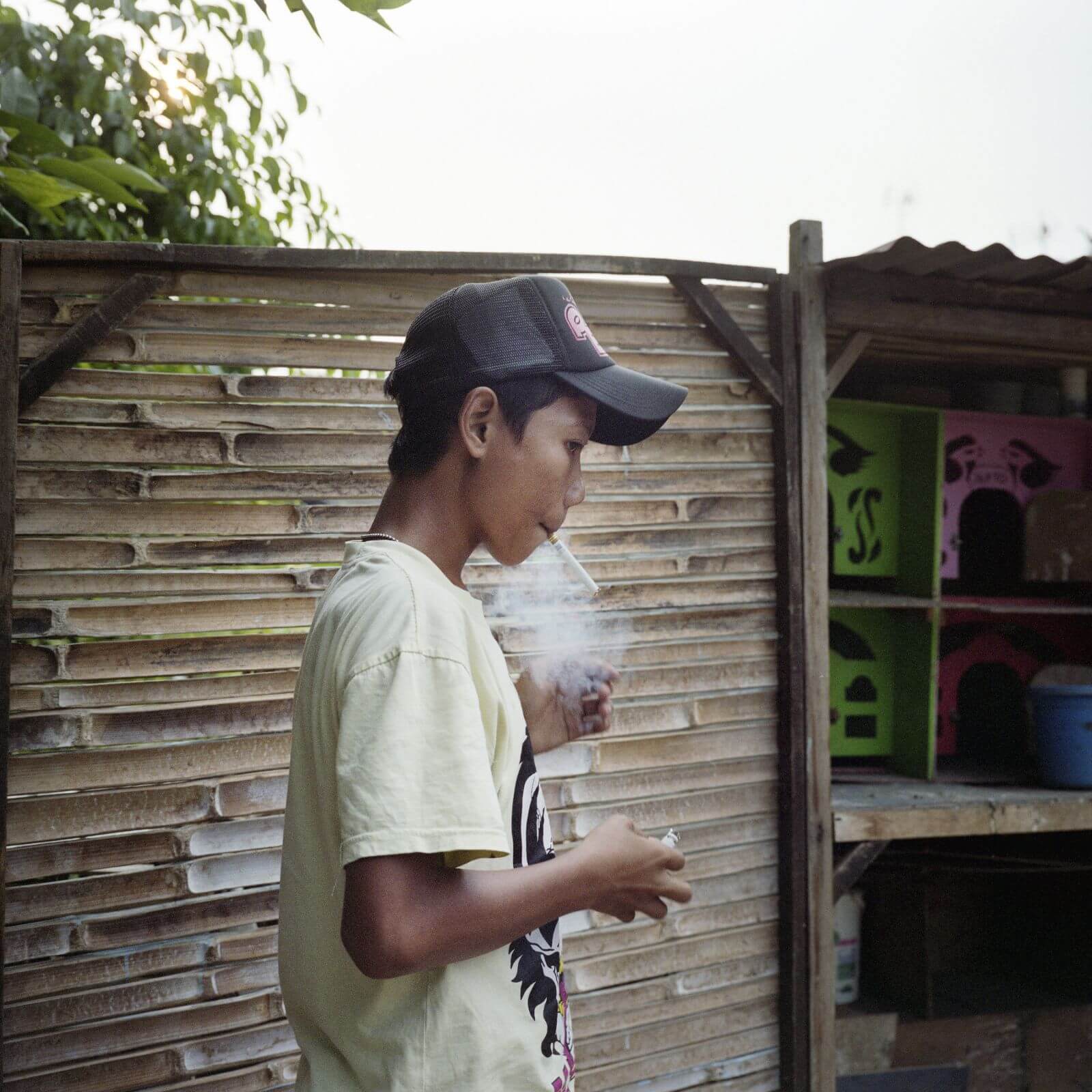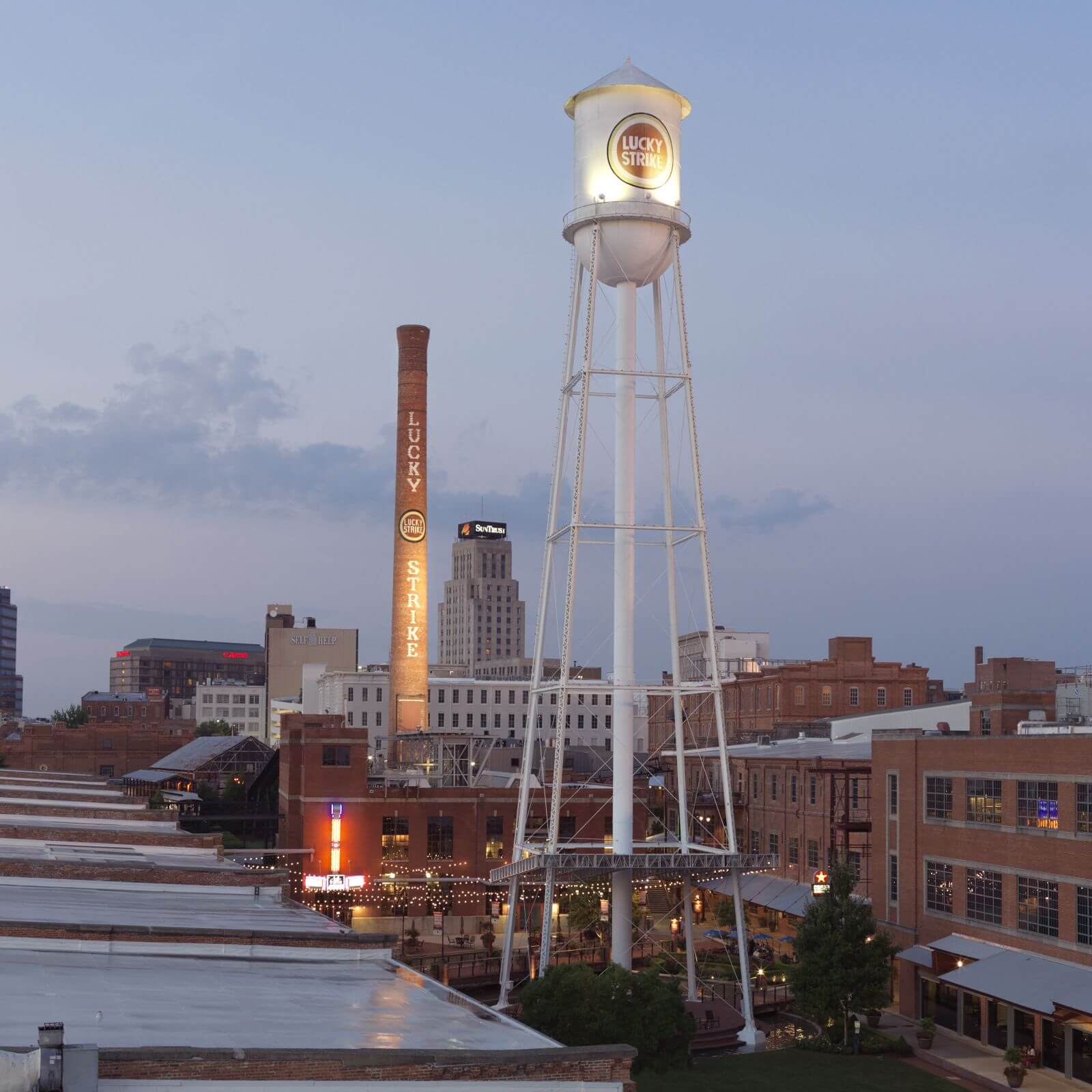 Durham , N.C., USA. A restored Lucky Strike cigarette factory at dusk, in the American Tobacco District. The city of Durham converted the 1800's Duke tobacco factory into a mall with restaurants, shops and other amenities. The Duke family also founded a prestigious local university, Duke University. Although cigarettes are no longer manufactured in Durham, the American Tobacco Historic District, "preserves the physical legacy of one of America's great entrepreneurial success stories".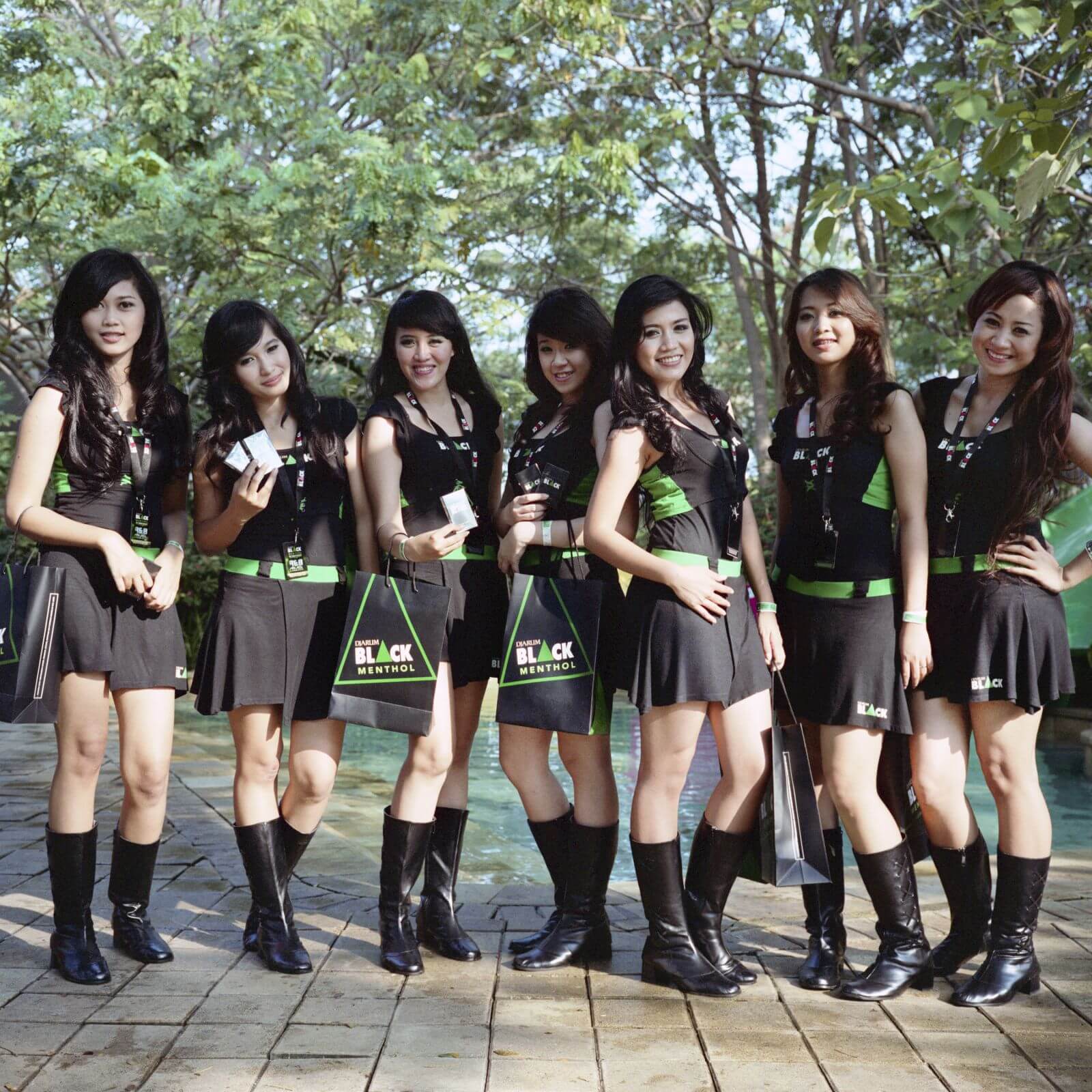 Jakarta, Indonesia. Sale girls promoting cigarettes during a music event. The goal of advertising techniques like this appears to be introducing smoking to young people.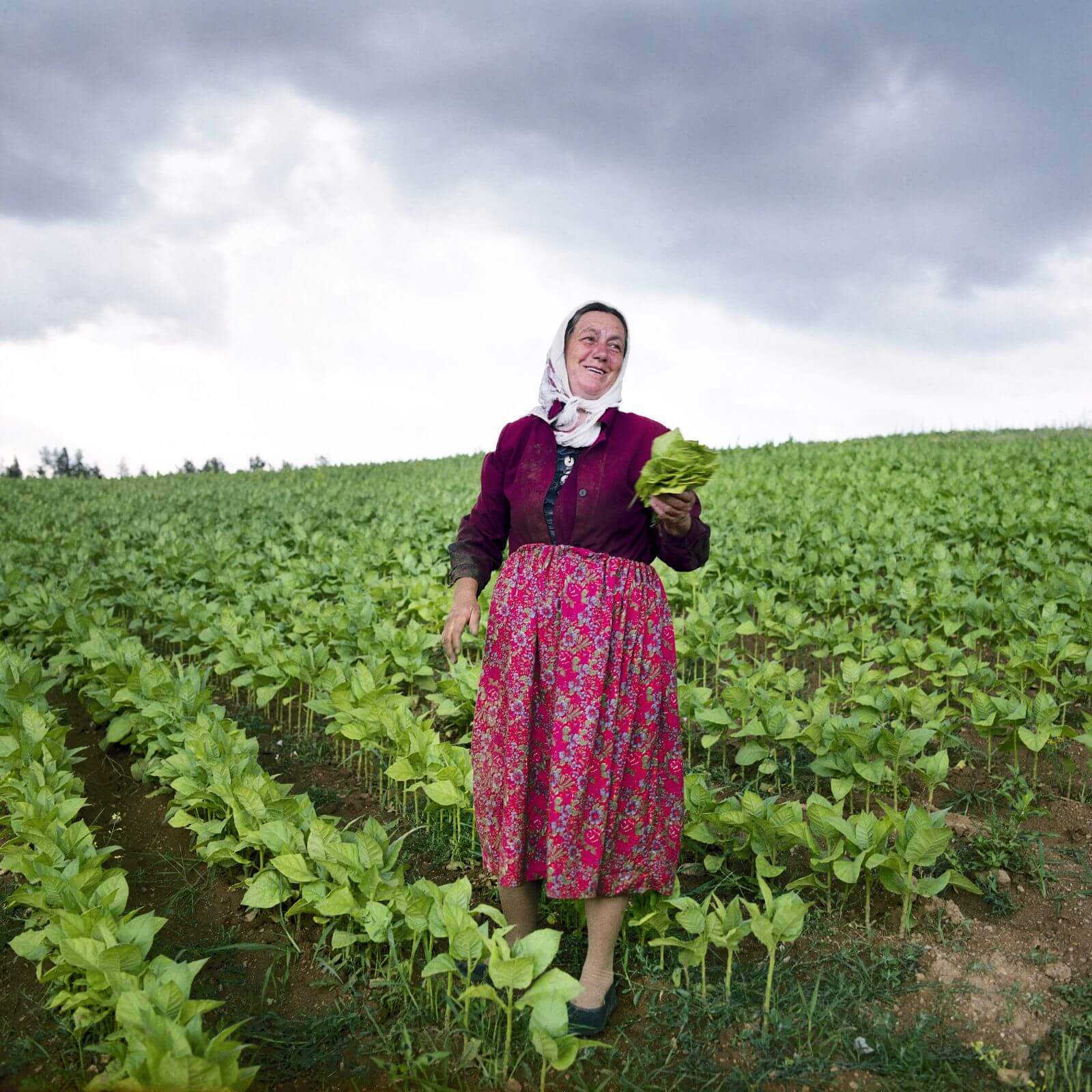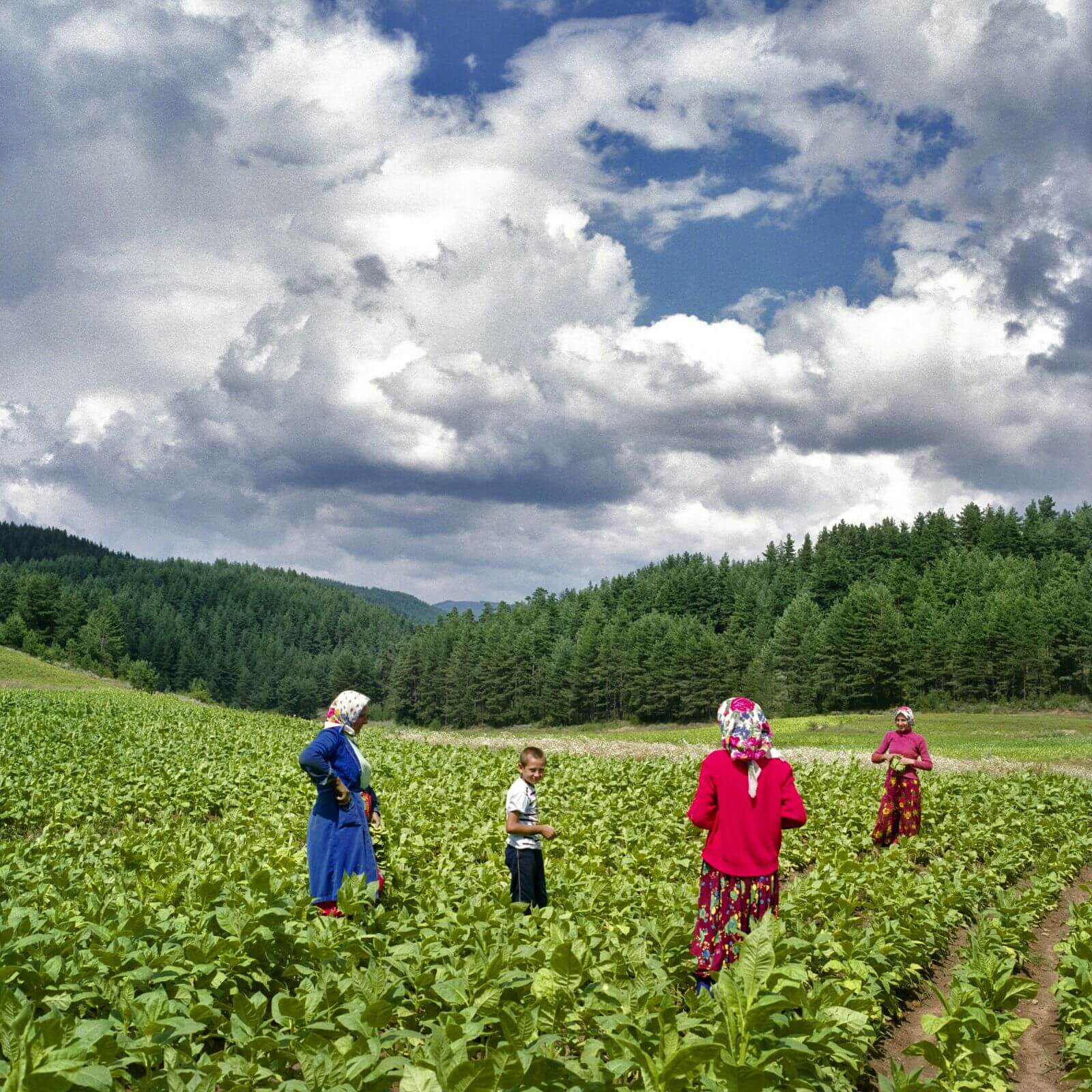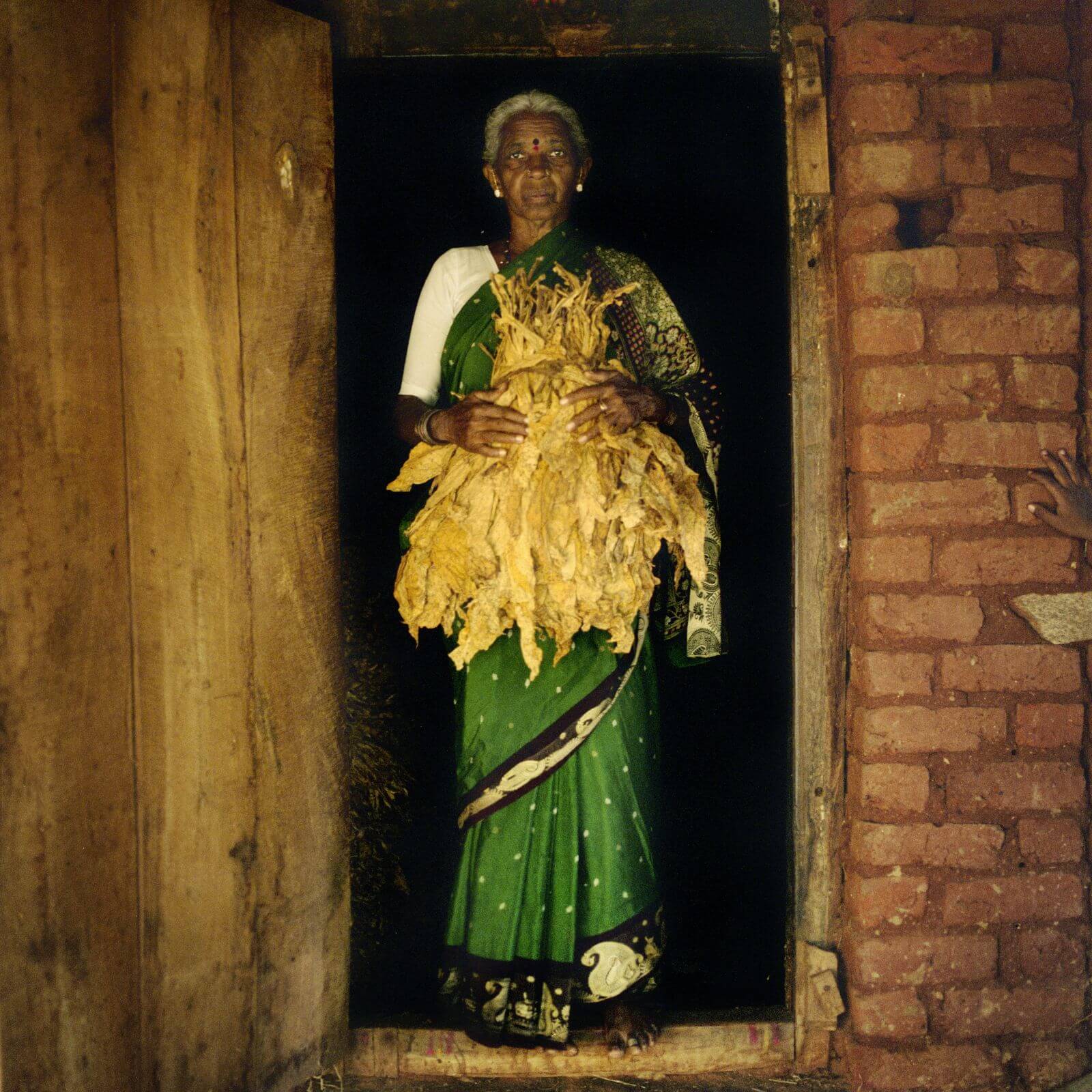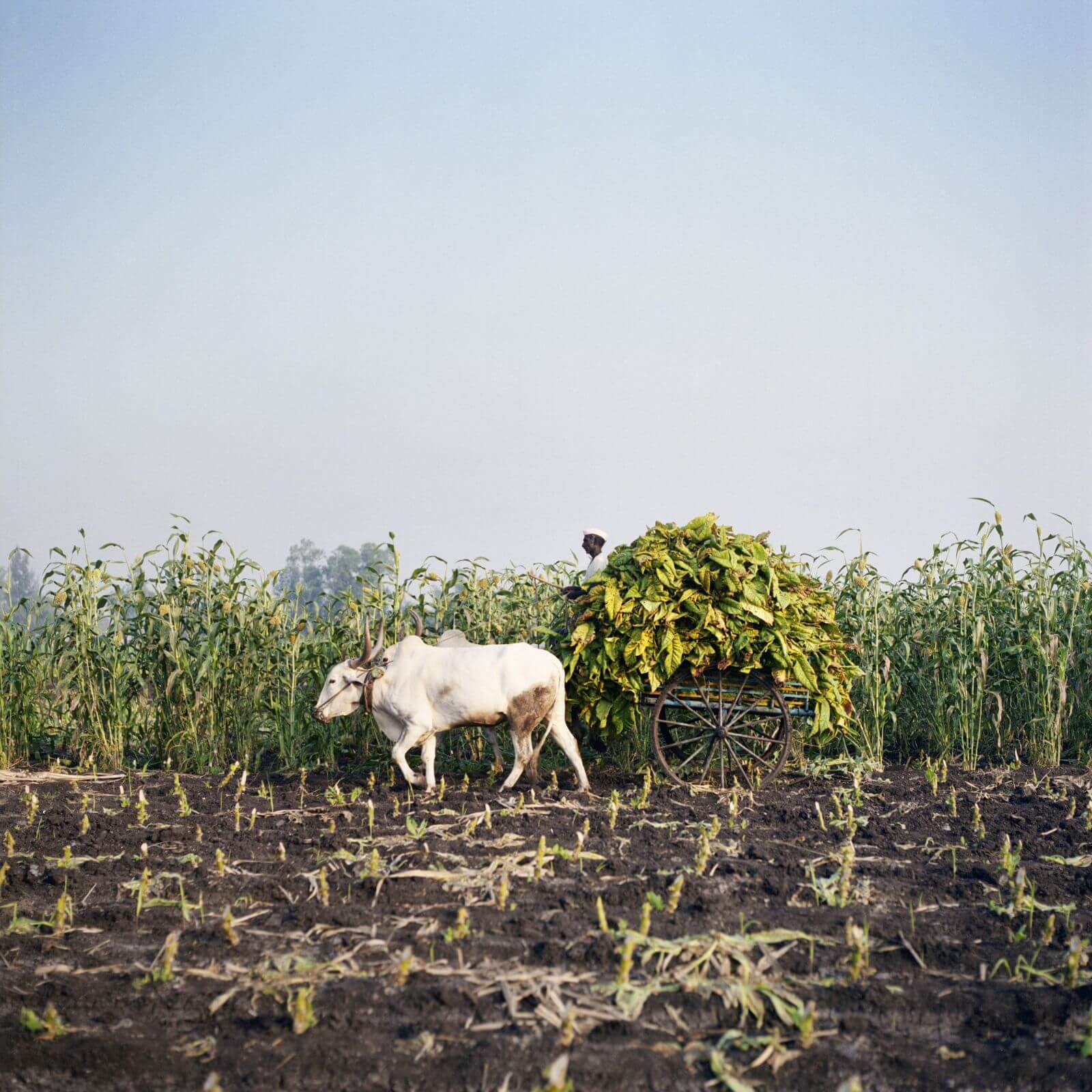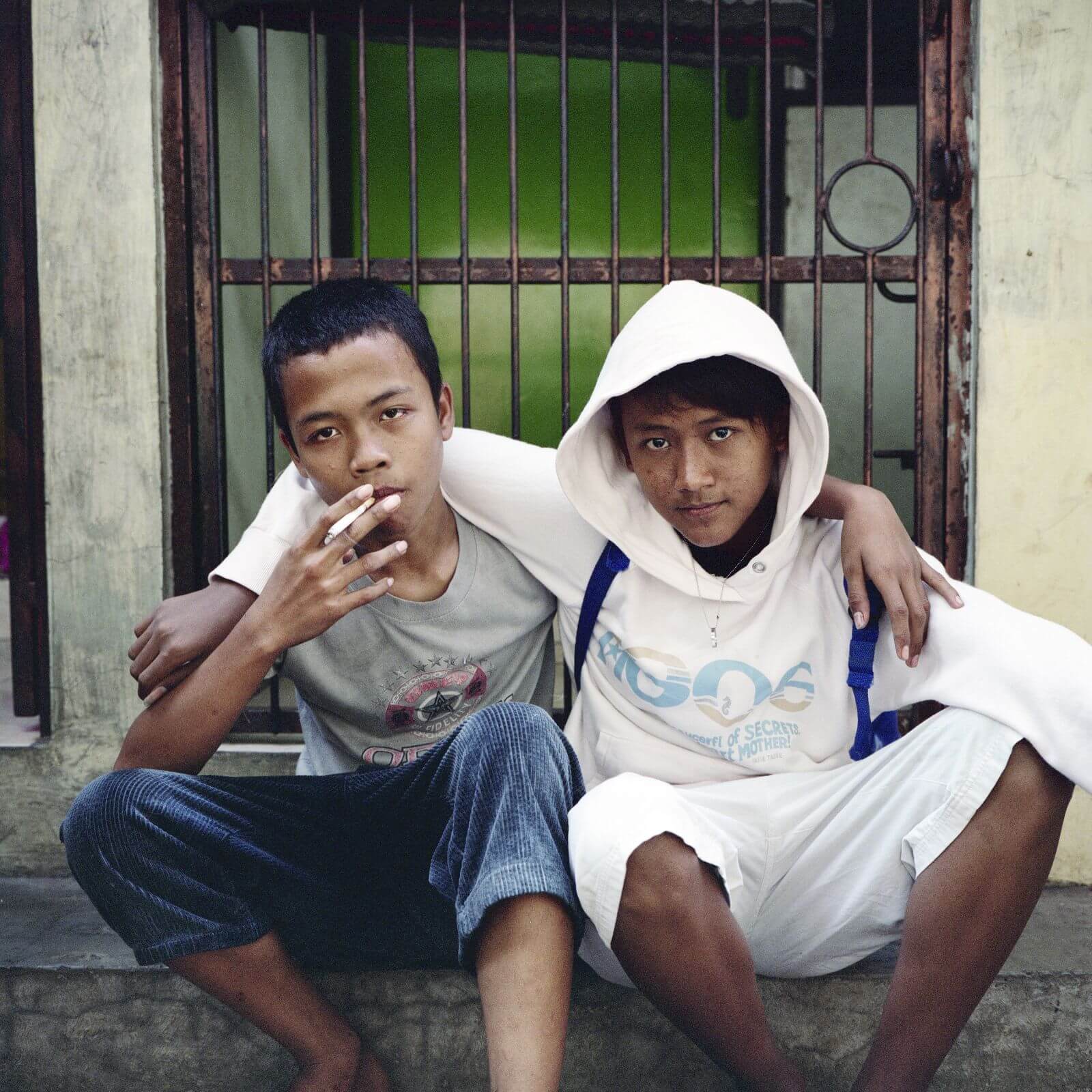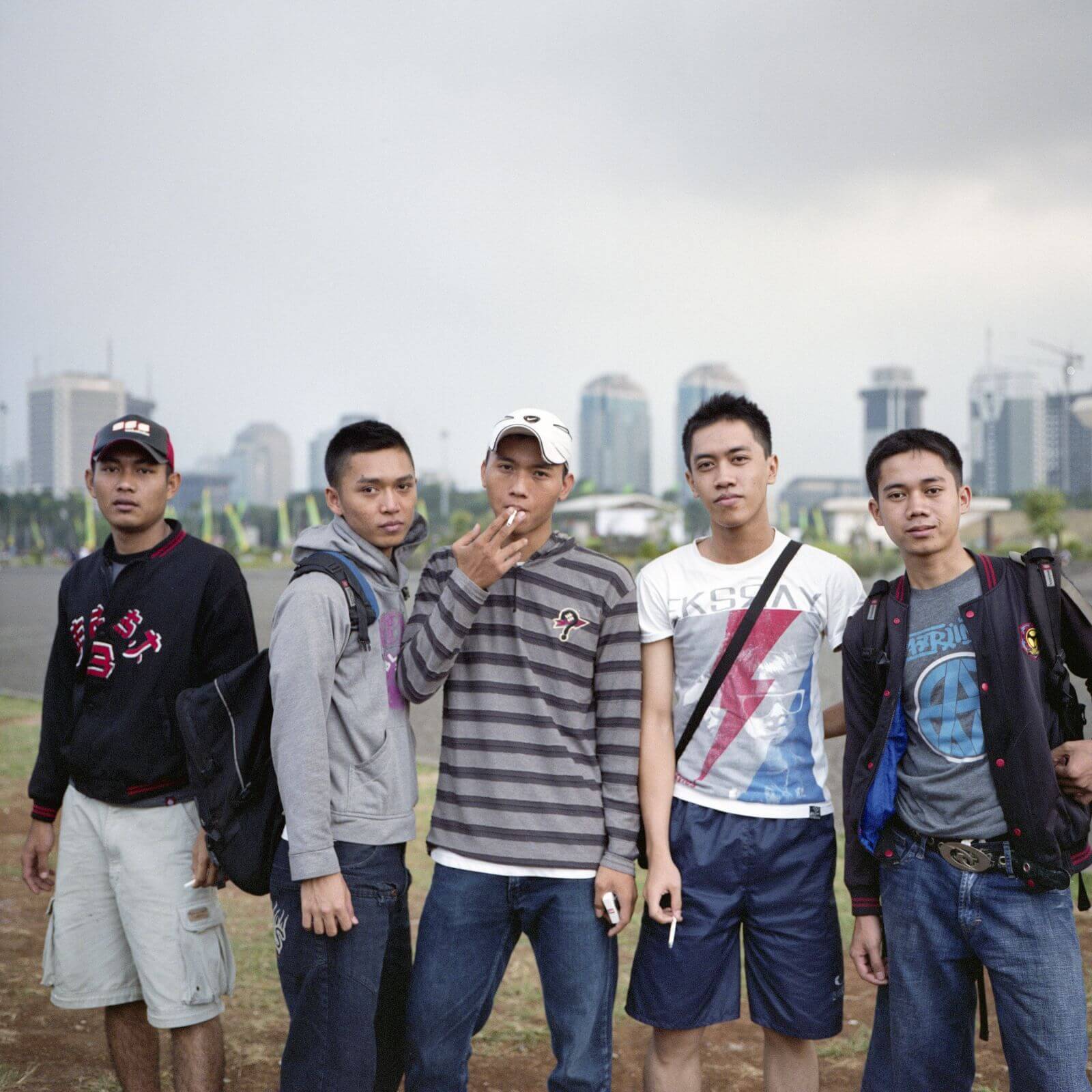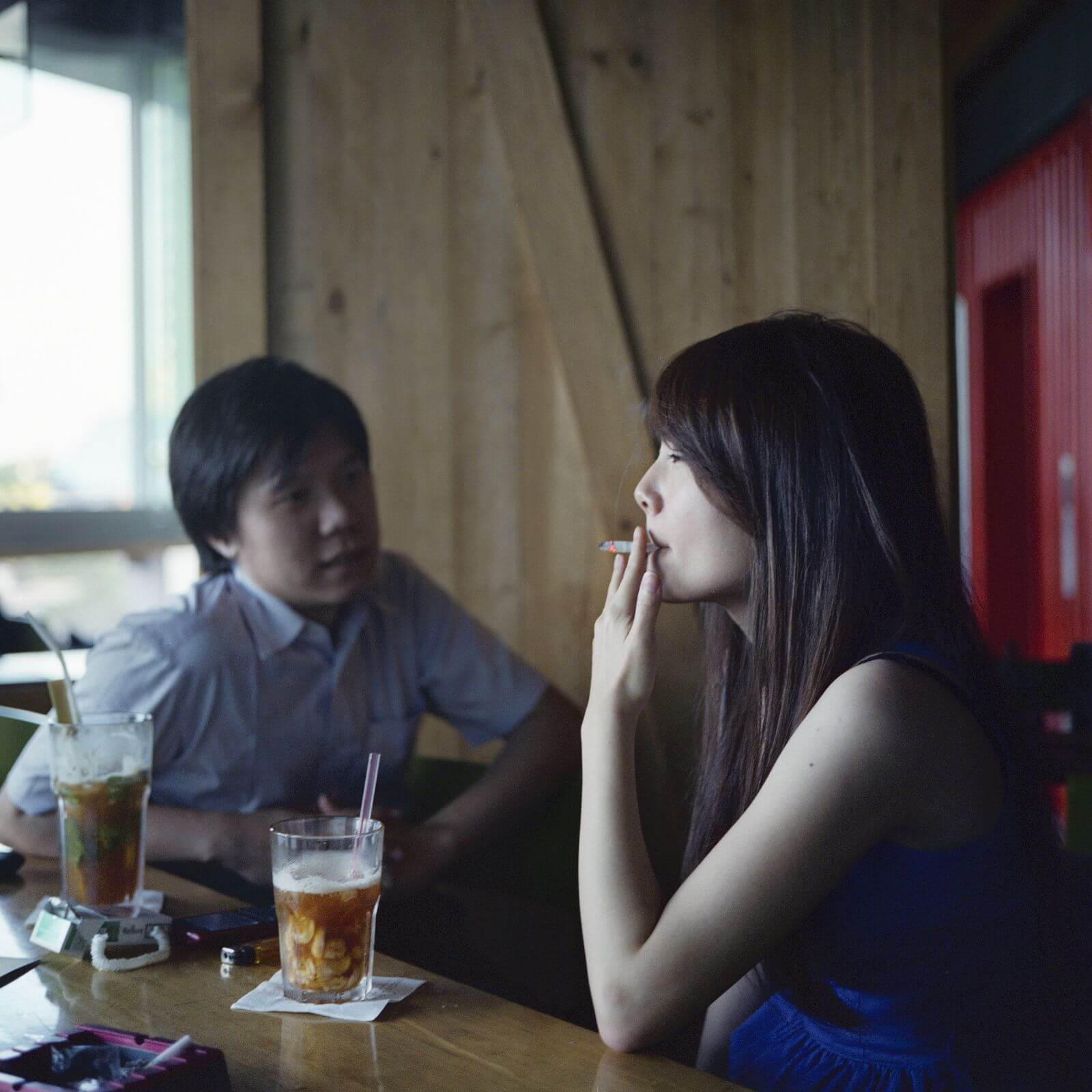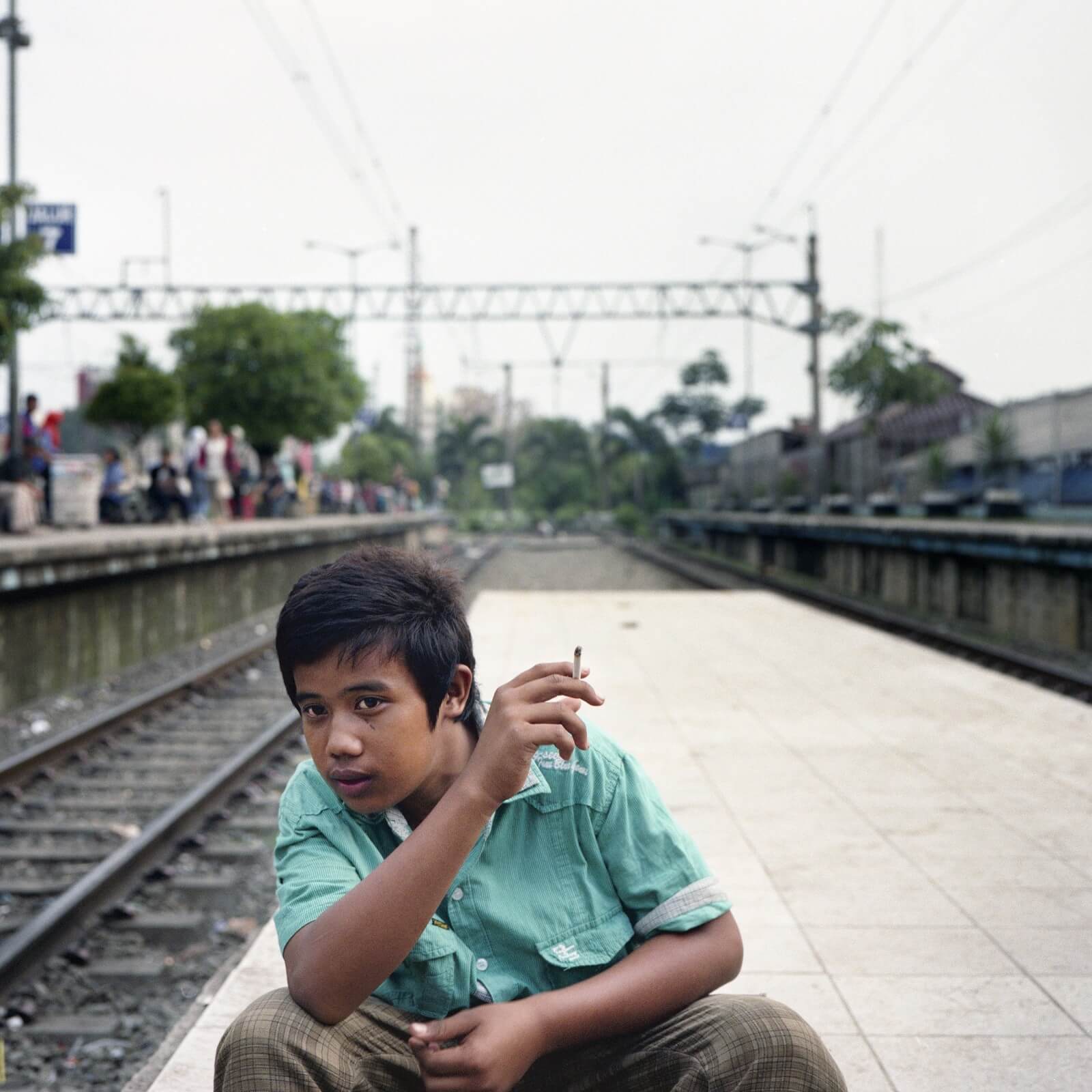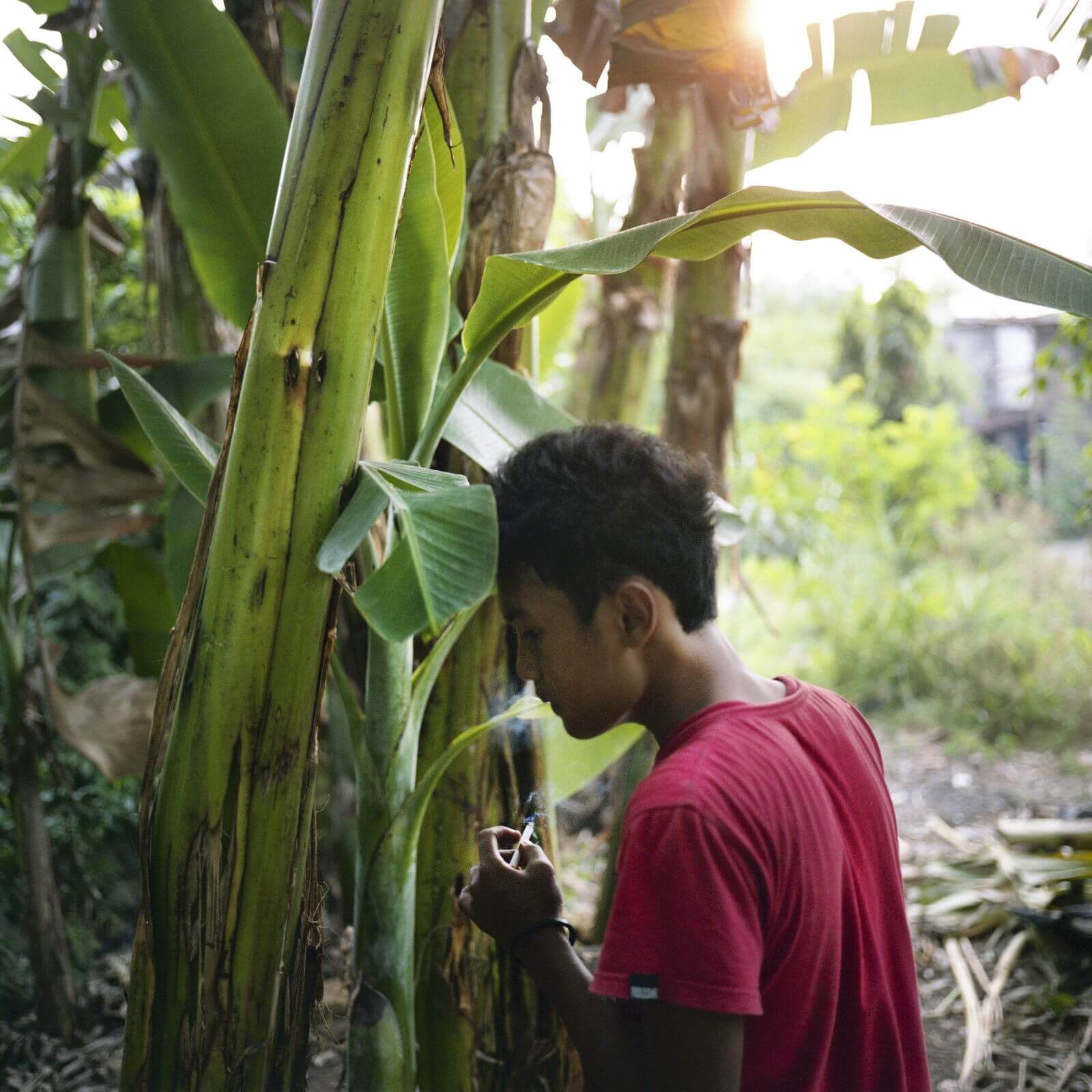 Jakarta, Indonesia. A young smoker in a poor 'kampung' of East Jakarta. Over 165 million people smoke in Indonesia, 63% of men and 5% of women (34% of the population). Kretek (clove cigarettes) are used by 85% of tobacco consumers. According to the World Health Organization, Indonesia ranks third for the number of smokers in the world, after China and India. Indonesia is one of the few countries in the world who have not ratified the World Health Organization's global treaty, known as the Framework Convention on Tobacco Control.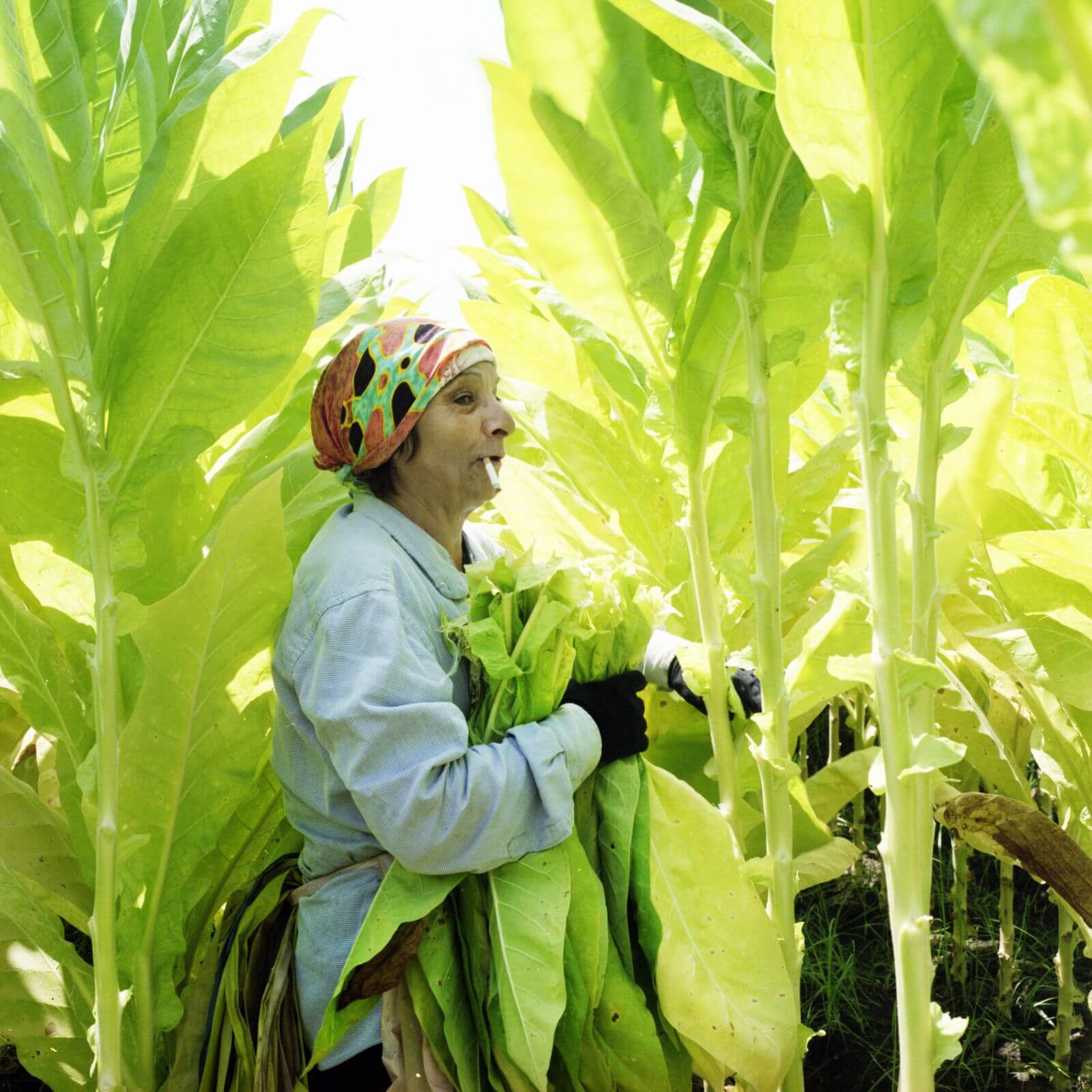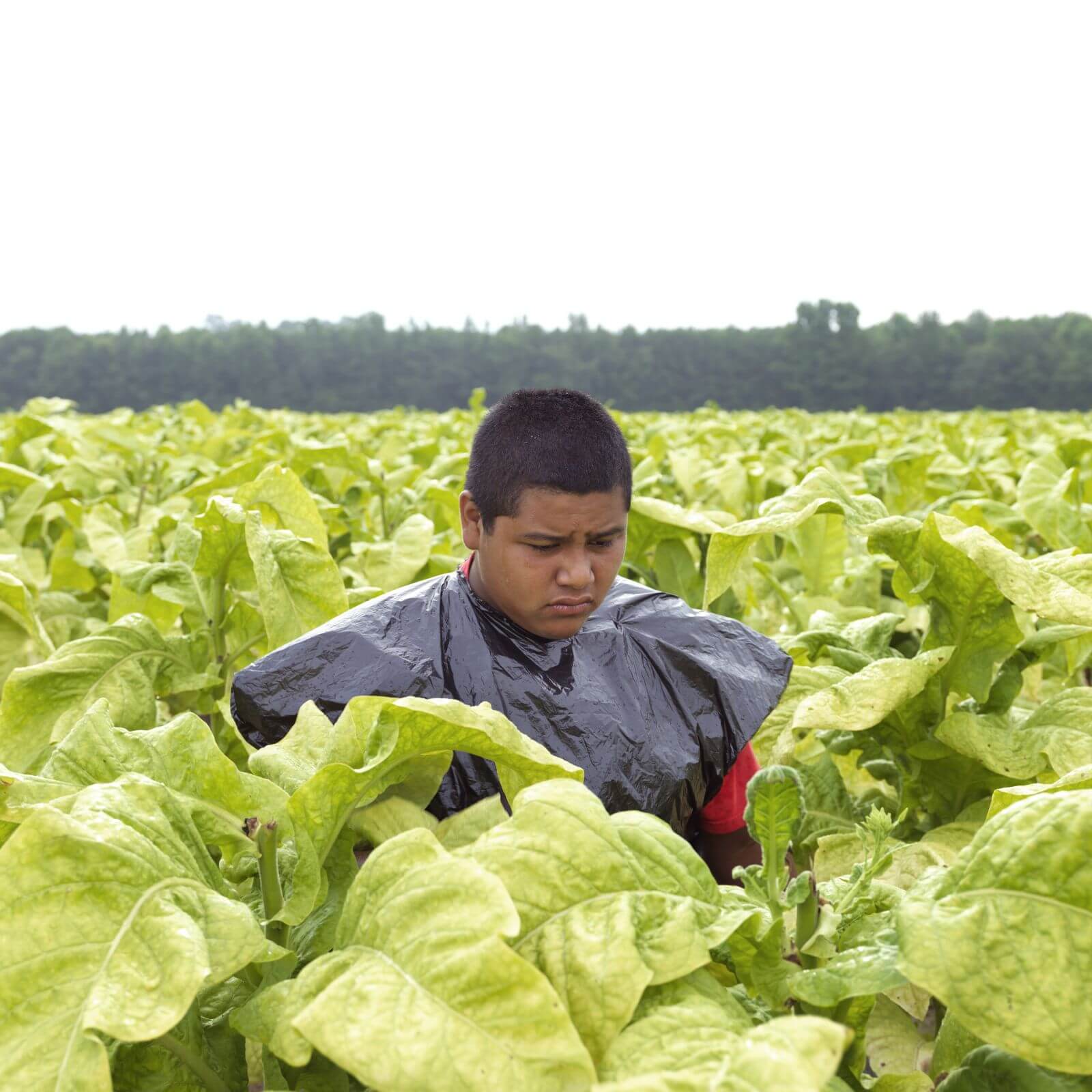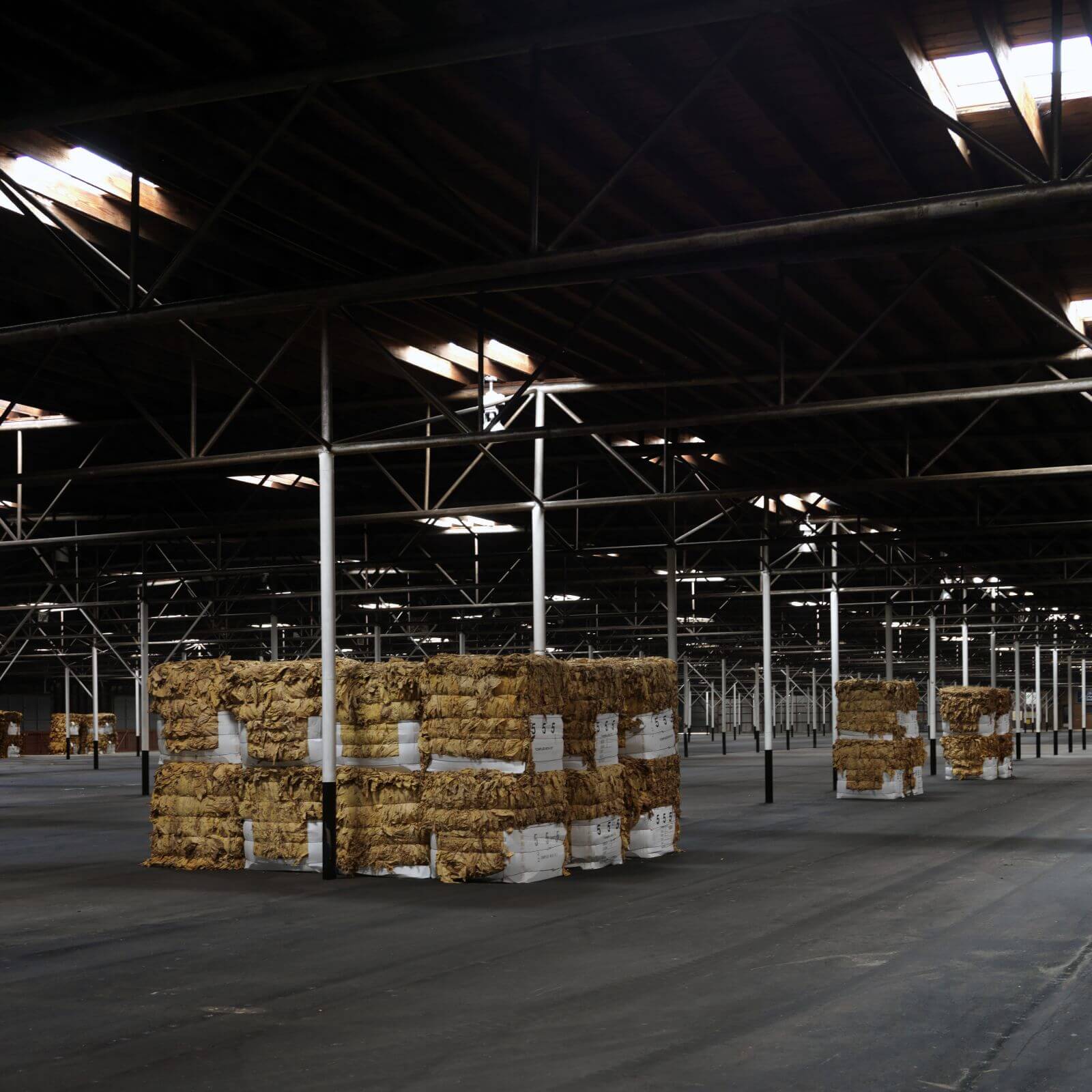 Wilson, N.C., USA. Inside a receiving station of Universal Leaf. Universal Leaf and Alliance One are the main global tobacco dealers, receiving cured tobacco leaves from farmers, then grading, stocking and selling them to cigarette manufacturers. There are about 70 different grades, based on quality, texture, leaf position, and color. Prices usually go from 1,6 to 1,8 USD per pound. One pound of tobacco is enough to produce 1400 cigarettes (equivalent to 70 cartons). A tobacco bale usually weighs 750 pounds, with a value of about 1,000 USD.
To order Bitter Leaves, a new book of Mr. Rorandelli's stunning photos published in September, 2019, click here.
The Foundation for a Tobaccofree World supports the work of Rocco Rorandelli (Italy, b. 1973), a documentary photographer with a profound interest in global social and environmental issues. His images have been utilized in awareness campaigns of intergovernmental and non-governmental organizations, and published by Le Monde Magazine, GEO, Der Spiegel, Newsweek, The Wall Street Journal, Paris Match, Vanity Fair, the Guardian Review, L'Espresso, and others.
Over a ten year period, he shot photos in China, India, Indonesia, Nigeria, Italy, Germany, Bulgaria, Slovenia and the US. In 2011 he was awarded a grant by the Fund for Investigative Journalism to continue his project on the global tobacco industry. He hopes to publish a book of his stunning photos. Rocco is based in Rome, and is one of the founding members of the TerraProject.net collective.
These photos may not be reproduced without his permission; please contact the photographer directly through his web page at TerraProject.net.